Our AGM will be combined with a Talking Dinner on Tuesday, February 4th, at the wonderful Readers Café and Larder. Amorelle will host an Italian Feast in honour of Slow Food's Italian origins. The meal will be a delicious bowl of pasta or risotto with fresh salad. Wine will be available from Ross and Derice McDonald of Macquariedale Organic Wines. The AGM will take place at 6pm and the meal will be served from 7pm.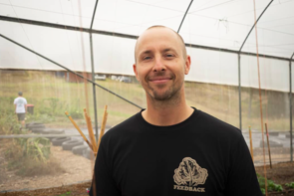 Our guest speaker will be David Sivyer from Feedback Organic Recovery, a fifth generation farmer who is driving urban farming in Newcastle as well as working in sustainable food education. David's passion and enthusiasm are infectious and his presentation will be an uplifting way to start the new year. David will speak at 7.45pm. Go to Trybookings to secure your place at the Talking Dinner. Members $20/Non Members $25.
All positions on the Executive will be declared vacant. We are always looking for new energy and ideas. If you are keen to be involved in a vibrant, caring volunteer community, interested in changing the food system for the better or looking to engage in the community, we would like to hear from you.
Positions available:
Leader, Assistant Leader, Secretary, Treasurer, Membership Secretary and 3 committee members.