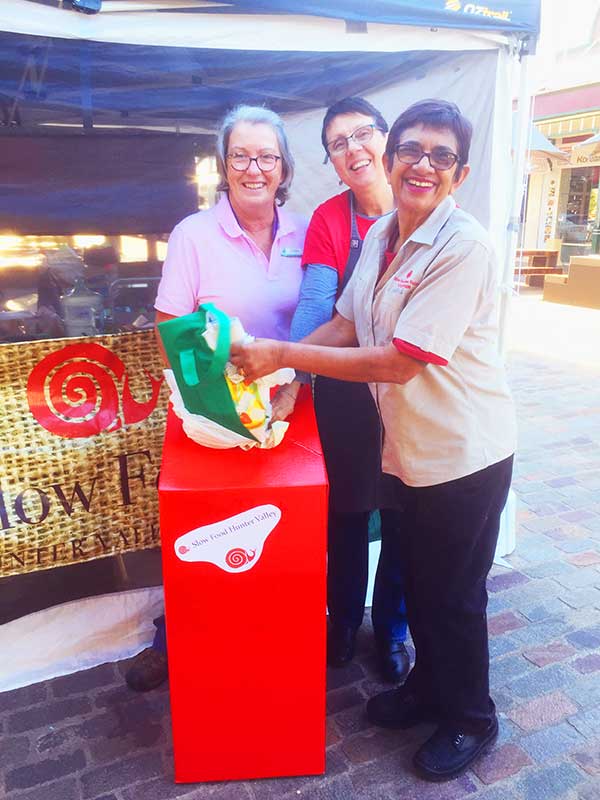 We want your spare (but clean) shopping bags. If you have amassed a collection of reusable shopping bags and just don't know what to do with them, we'd love to help you out – we'll take them.
We use the bags at the Earth Market for people who have forgotten their bags or arrived at the Levee without realising the market was on (don't you just hate that?).
Maitland's Slow Food Earth Market has set up two BRIGHT RED exchange boxes for your bags. One is located at the Slow Food marquee and on is located also about half way along the market stalls.
Please feel free to locate the exchange boxes and deposit your bags or grab a bag if you need one.
If you have taken a bag from the exchange box, feel free to return it at the next market (if it is in excess of your needs).