The initiative:
Coquun and Slow Food Hunter Valley are partnering to bring you the Farmer's Bowl meal this winter. Every 1st and 3rd Thursday of the month – immediately after the Slow Food Earth Market – Coquun will be offering a delicious bowl of soup made from fresh local produce (sourced direct from the Earth Market) and served with a glass of local wine and locally made bread (for just $20).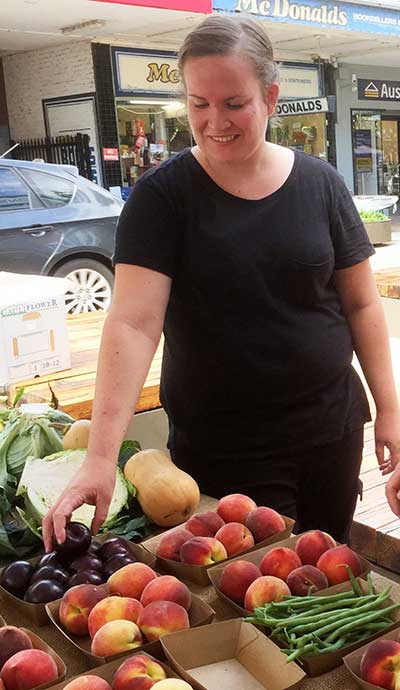 To create the Farmer's Bowl, Coquun's Head Chef, Evelyn Threlfo, attends the Earth Market during the day and selects fresh ingredients from local producers. Evelyn returns to the kitchen with her selection of ingredients (and with a dollop of passion, a sprinkle of magic, and a dusting of alchemy) she whips up a soup (the Farmer's Bowl).
The Farmer's Bowl is available on the 1st and 3rd Thursday of the month from 5pm until sold out so bookings (02) 40 308 767 or email) are highly recommended. When booking please mention in the email if you intend to order the Farmer's Bowl (and how many in your group are ordering it). This helps Evelyn to source adequate quantities of produce.
Note: Coquun's regular fine-dining menu will also be available to diners on these nights.
Get in the Draw to Win:
Customers at the Earth Market can win a Farmer's Bowl dinner at Coquun. For each $10 purchase the stallholders will give customers a ticket. Simply write your name and number on the ticket and leave it with the stallholders. You will go in the draw to win a Farmer's Bowl dinner.
The winner is drawn that day after the Earth Market has closed. Tickets are limited to 200 per market and may run out before the market ends. The dinner is claimable at Coquun after the next Earth Market (following the draw). The dinner can be transferred to another person (if the winner cannot attend) but it is not transferrable to another date. Anne Kelly, Slow Food Leader, will contact the winner after the markets.
About Coquun:
Coquun is a restaurant/cafe and bar located in the heart of Maitland's CBD. Perched on the banks of the Hunter River, this venue is quintessentially "Maitland". Infusing both European and native Australian ingredients, the restaurant menu is a reflection of a highly creative team who source ingredients locally wherever possible. This also extends to the bar menu which is sourced predominantly from the Hunter's wineries and breweries.
As a venue, Coquun serves as a meeting place where people can come together to create "community". It is in the spirit of community that owner Daniel O'Leary is now working with Slow Food Hunter Valley to create the "Farmer's Bowl" throughout winter.
We hope everyone will get together to support Daniel's team and enjoy a Farmer's Bowl after the Earth Markets (every 1st and 3rd Thursday of the month from 5pm).