The initiative:
This year, Coquun and Slow Food Hunter Valley partnered to bring you the Farmer's Bowl. Every 1st and 3rd Thursday of the month – immediately after the Slow Food Earth Market – Coquun offered a delicious bowl of soup made from fresh local produce (sourced direct from the Earth Market). Served with a glass of local wine and locally made bread, the meal was just $20.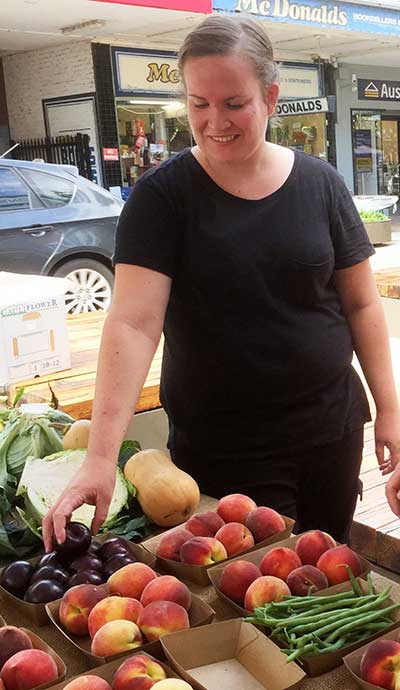 To create the Farmer's Bowl, Coquun's Head Chef, Evelyn Threlfo, attended the Earth Market, selected fresh ingredients from local producers and returned to the kitchen where – with a dollop of passion, a sprinkle of magic, and a dusting of alchemy – she whipped up a soup (which was aptly named the Farmer's Bowl).
The Farmer's Bowl has been available on the 1st and 3rd Thursday of the month from 5pm until sold out and was so popular bookings became essential.
With demand for the Farmer's Bowl at an all-time high, Coquun have continued this tradition into the spring of 2019. Bookings can be made (on (02) 40 308 767 or email). Please note: Coquun's regular fine-dining menu will also be available to diners on these nights.
About Coquun:
Coquun is a restaurant/cafe and bar located in the heart of Maitland's CBD. Perched on the banks of the Hunter River, this venue is quintessentially "Maitland". Infusing both European and native Australian ingredients, the restaurant menu is a reflection of a highly creative team who source ingredients locally wherever possible. This also extends to the bar menu which is sourced predominantly from the Hunter's wineries and breweries.
As a venue, Coquun serves as a meeting place where people can come together to create "community". It is in the spirit of community that owner Daniel O'Leary is now working with Slow Food Hunter Valley to create the "Farmer's Bowl" throughout winter.
We hope everyone will get together to support Daniel's team and enjoy a Farmer's Bowl after the Earth Markets (every 1st and 3rd Thursday of the month from 5pm).
The Winners (Winter 2019):
Our winners are:

Gwen Teasdale
Jennifer Grand
Jennifer McFarland
Robyn Norman
Bill Hoffman
Mei Lin