Within Radius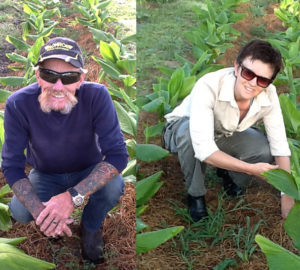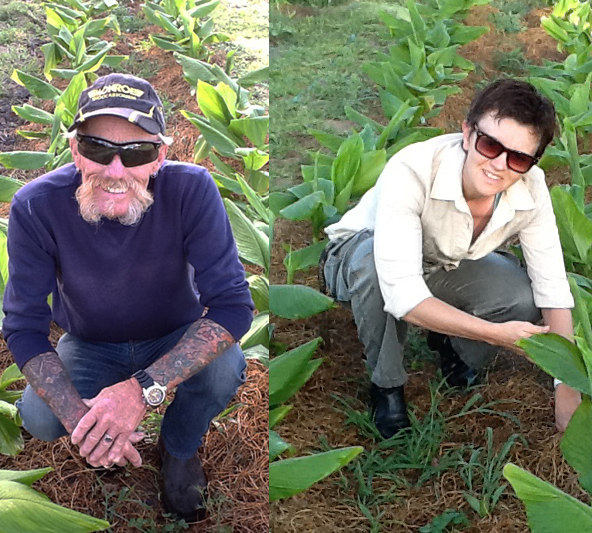 In 2011 Liz Griffiths registered a small business called Within Radius. Her goal was to be part of a community where people continually strive to reduce our carbon footprint by sourcing food from within a small radius. The Earth Markets in Maitland have helped Liz make her dream come true. Liz, and her husband, John, sees the Earth Market and her business, Within Radius, is a perfect fit. As growers Liz and John focus on two main areas – herbs and turmeric. Liz sells fresh herbs at the markets as well as dried herbs (she dries her herbs when they are in abundance). Her turmeric ls sold fresh after harvest (from July to October) but is available all year round as a dried spice. Liz and John dry and grind their own turmeric. They dry to Indian government standards to ensure a quality product.
To complement their range of herbs, Liz and John also grow and dry peppermint to produce a spectacular peppermint tea. Liz and John grow all their produce organically – although they point out that they are not certified organic growers.
Liz not only sells at the markets but shops there every fortnight – helping to support local growers and achieving her goal of eliminating food miles (the distance our food travels before it gets to us) wherever possible. Liz is a third generation farmer who, after a long corporate career, is now rediscovering the land.
Wine Country Olives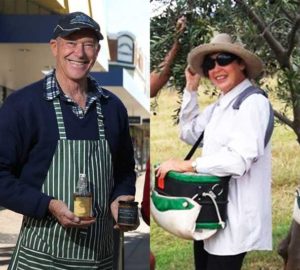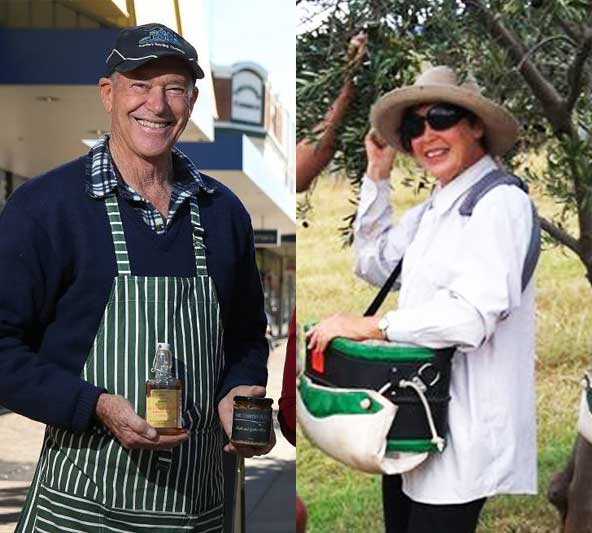 Ian and Kaylene Anderson own an 800-tree olive grove at Mount View where they produce Wine Country Olives. Cultivated olive varieties include the popular Manzanillo (used for table olives and oil) and the University of California (used for martinis and tapenades).
Their table olives are sold plain or marinated. All their oils (extra-virgin unltered and infused) are processed within 24 hours of harvesting, and they source some of their products from fellow Hunter Olive Growers and Sellers (HOGS) cooperative.
"We're really proud to be providing a quality product from small groves with minimal impact on the earth."
Four Acre Farm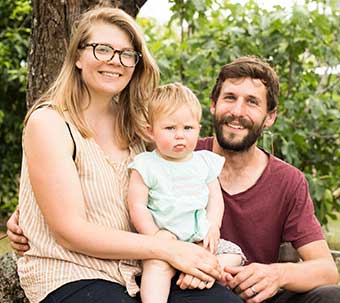 Located in Dungog, Four Acre Farm is the love affair of Tom Christie and Dominique (Dom) Northam. While they produce seasonal vegetables, their signature crop is garlic, which is available in late October to early November. Tom was the inaugural winner of the Slow Food Hunter Valley Young Farmer's Scholarship in 2016.
Complementing the produce are a range of flowers (including natives). With a background in floristry, Dom is growing and producing eye-catching posies. Dom's flowers are a huge favourite at the Earth Markets.
Tom and Dom's farming practices are informed by permaculture and organic growing principles which aim to improve the health of the soil.
"We worry about the impact of large-scale industrial agriculture so we try to live in tune with the land."
Nebo Farm
Matt and Liam Dennis are a father-son duo who run Nebo Park Farm in East Maitland. This highly productive 14-hectare market gardenias previously a turf farm. It is now a family business that has spawned a second generation of farmers. At a time when Maitland's rural land is being absorbed by the urban sprawl the importance of a family business like this cannot be overstated.
The farm produces a wide range of crops including pumpkins, potatoes, brassicas, corn, silver beet, tomatoes, sweet potatoes, beetroot, capsicums, melons and beans. They run a Facebook page where you can keep up with their latest produce.
"We do everything we can to maintain a healthy relationship with the land through sustainable farming practises and we practise moon planting whenever we can."
Austin and Laurel Breiner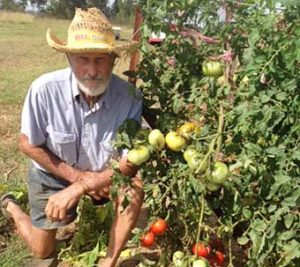 Austin and Laurel's farming is defined by their commitment to producing heirloom varieties of fruit and vegetables. This is reected in Austin's keen interest in unusual or rare food sources and means you may often see puzzling varieties of produce at Austin and Laurel's stall. Having resurrected land from what was once a destitute ex-mining site, the sprawling acreage on the banks of the Hunter River now boasts a market garden, egg production (for personal use only), a small rainforest and an orchard with the most interesting fruit trees.
Austin practises sustainable farming methods such as seasonal planting, crop rotation and manual harvesting.
"Why poison Mother Earth? Caring for the earth through your growing practises makes sense. Farming is my contribution to the world."
Felicia's Homegrown Veggies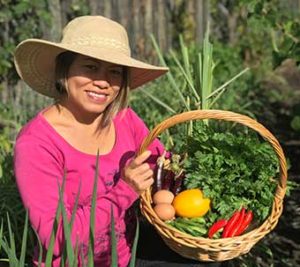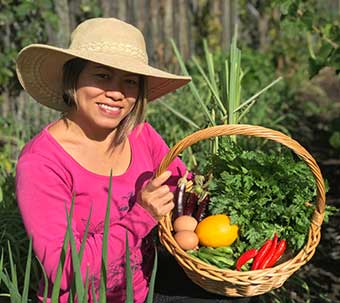 Felicia Nguyen knows flavour and it is evident in both her produce and her cooking. Felicia grows mainly Asian-style vegetables and herbs but given that Felicia lives in what might be described as a multicultural home, Felicia also has to work with some Western-style produce. For this reason she also grows and sells some western-style vegetables and herbs.
Felicia runs a Facebook page where she shares recipes using her produce. She grows almost exclusively from seeds purchased online or from her own seed bank. Felicia grows organically, focusses on companion planting to help control pests, rotates crops and leaves the ground fallow for extended periods of recouperation.
"Gardening feeds not just body and mind but also the soul."