Celebrating our local sustainable farmers
Guest speaker Patrice Newell (author of Who's Minding the Farm?).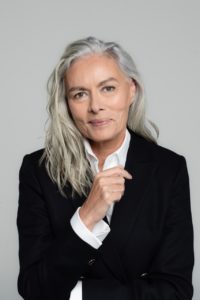 Patrice Newell's recently released book Who's Minding the Farm? has been described by Tim Flannery as "A heartwarming informative and engaging account of sustainable farming down under." Slow Food Hunter Valley is excited to announce that Patrice Newell will be speaking at our first 2019 Talking Dinner event in August.
Patrice Newell is a sustainable land manager who owns Elmswood Farm – a 10,000 acre property in the Upper Hunter Valley that is certified organic/biodynamic by the ACO. The property has a diverse geography ranging from river flats to a mountain top that is sometimes dusted with snow. The produce is just as diverse and includes Virgo Extra Virgin Olive Oil, Australian Garlic – Purple Glamour, Virgo Olive Oil Soap with Honey, Elmswood Beef and Elmswood Honey.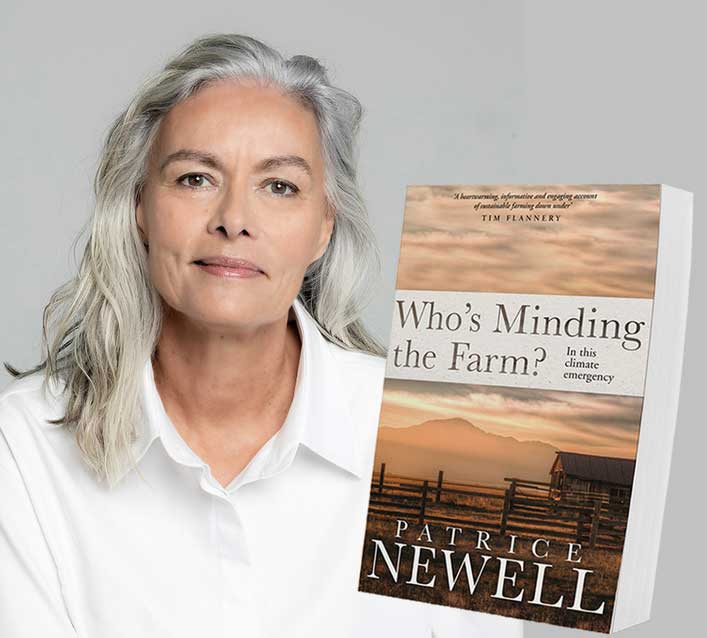 Despite the rich diversity of the geography and produce, Patrice is at the frontline of enormous challenges, from water scarcity and land stewardship to food security and the rural-urban divide, from the devastation of drought to the crises created by industrial-scale chemically-dependent primary production. Patrice goes beyond seeing the issues, in her latest book she seeks to offer alternatives and solutions.
For anyone interested in where their food comes from – regardless of whether you are an urban dweller or a tree-change hippie, this is a Talking Dinner not to be missed. It is a night to celebrate (and validates) our local sustainable farmers.
Dinner Details
Dinner will be a sumptuous meal of canapés and two courses.
Canapes:
Blini with horseradish cream & caramelised onion
Sweet potato with dill mayo chargrilled capsicum
Pappadum with spicy egg
Main:
Chunky lamb, rosemary & red wine ragu pie with garlic infused roast vegetable topper, served with brussels sprouts and carrots.
Our vegetarian option is mushroom risotto.
Dessert:
Orange syrup cake with cream and pickled spiced oranges.
Event Details
Date/Time: Wednesday, 21 August 2019 (6.30pm – 9.30pm)
Venue: Bread & Water Cafe/Restaurant
Address: 6-18 John Street East Maitland (at the Old Maitland Gaol)
Cost: $60.00 Slow Food members / $65.00 non-members
Bookings: All bookings are via Try Booking.