What's Up?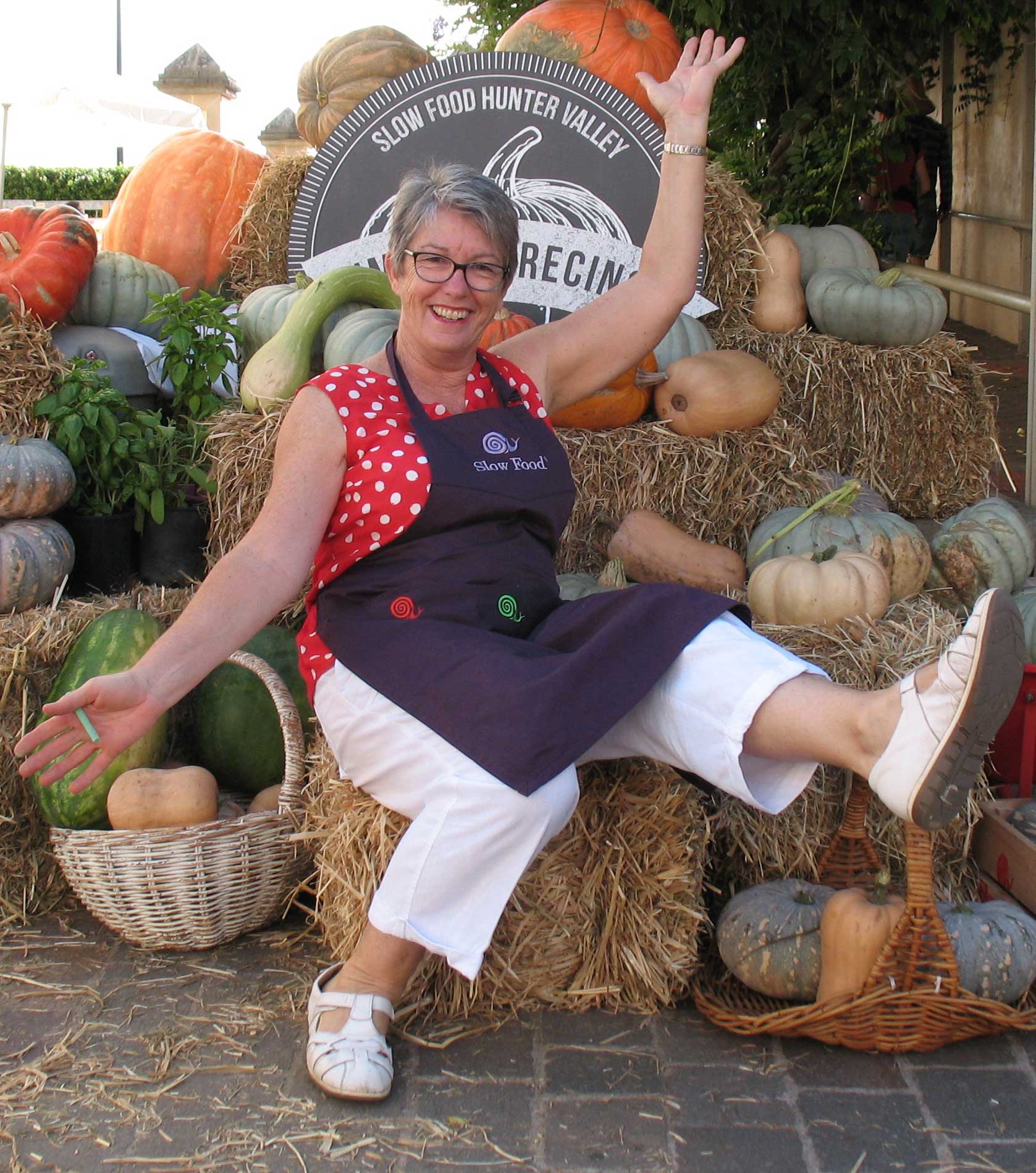 Feeding our Future
Do you want to help with drought-relief? Do you want to "feed the future" of Australian farming? Are you wondering what small (or large) thing you can do to help? Well – wonder no more! Here's what you can do … (see full details here).
Scholarship Winners
Our Terra Madre Scholarship winners have been announced. Our Terra Madre Chef Scholarship winner is Thomas Boyd. Our Terra Madre Earth Market Scholarship winner is Liam Dennis. Our Terra Madre Young Farmer Scholarship winner is Leisha Parkinson from Hamilton (see full details here).
Supporting Buy a Bale
Slow Food Hunter Valley volunteers have been raising money to support the Buy a Bale Hunter Appeal for our local farmers. According to the Maitland Mercury "The Maitland Mercury, Newcastle Herald, Hunter Valley News and The Scone Advocate have joined forces with the charity Rural Aid and its Buy A Bale Campaign to help Hunter farmers as they fight to survive the dry conditions" (see full details here).
Pumpkin Word
Check out our Pumpkin World page. We are currently building a long list of pumpkins (many of which are grown around Maitland) and the qualities of those pumpkins. If you want to add to this page or send your special pumpkin recipe, feel free to email us (check our Contact Us page).
Join Us
Want to join us as a member, volunteer or become a friend on our mailing list? See our Membership page.