Fosterton Farm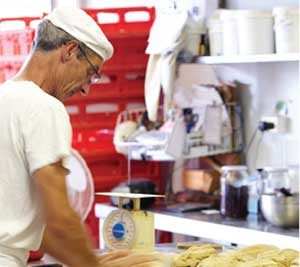 Simon Brownbridge and Loo Boothroyd's family owned and operated bakery is a part of their 48-hectare, biodynamic farm outside Dungog.
At Fosterton Farm Simon and Loo also run a small herd of beef cattle, keep bees, raise chickens, and grow fruit and vegetables for use in the bakery.
They source both biodynamic and organic grains which are freshly milled on the farm in an Austrian stone mill. The our is then used to create a range of high-end artisan pastries and sourdough breads.
"We care about producing quality food, caring for human health and sharing what we know with others."

Return to stallholder listing.