Four Acre Farm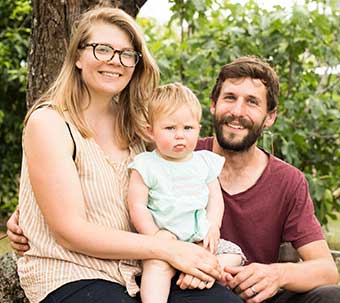 Located in Dungog, Four Acre Farm is the love affair of Tom Christie and Dominique (Dom) Northam. While they produce seasonal vegetables, their signature crop is garlic, which is available in late October to early November. Tom was the inaugural winner of the Slow Food Hunter Valley Young Farmer's Scholarship in 2016.
Complementing the produce are a range of flowers (including natives). With a background in floristry, Dom is growing and producing eye-catching posies. Dom's flowers are a huge favourite at the Earth Markets.
Tom and Dom's farming practices are informed by permaculture and organic growing principles which aim to improve the health of the soil.
"We worry about the impact of large-scale industrial agriculture so we try to live in tune with the land."

Return to stallholder listing.