Nebo Farm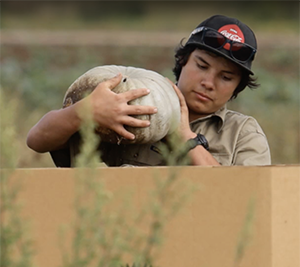 Matt and Liam Dennis are a father-son duo who run Nebo Park Farm in East Maitland. This highly productive 14-hectare market garden was previously a turf farm. It is now a family business that has spawned a second generation of farmers. At a time when Maitland's rural land is being absorbed by the urban sprawl the importance of a family business like this cannot be overstated.
The farm produces a wide range of crops including pumpkins, potatoes, brassicas, corn, silver beet, tomatoes, sweet potatoes, beetroot, capsicums, melons and beans. They run a Facebook page where you can keep up with their latest produce.
"We do everything we can to maintain a healthy relationship with the land through sustainable farming practises and we practise moon planting whenever we can."

Return to stallholder listing.