Biodiversity helps guarantee the future of our food and food systems. To preserve food biodiversity we need to understand it and the first step in understanding it is to document it. That's why Slow Food International has developed the Ark of Taste, an online catalogue that allows us to document, across the globe, any food or food systems that are endangered or at risk of being endangered.
The International Ark of Taste is growing day by day, gathering information from people who see the flavours of their childhood disappear, taking with it a piece of the culture and history of which they are a part.
We are pleased to say that the Ark of Taste products around the world has increased to more than 4,000 items approved (we like to say they have "boarded the Ark").
We also have over 1,000 items across the globe that have been nominated and are in an assessment phase (not yet boarded the Ark). Some of the items are from Australia. You can see the Australian nominations that are currently in assessment (have not yet boarded the Ark).
And finally, we would like to introduce you to a new element of the Ark of Taste product page, where we will also highlight the following:

GPS – a map with an exact location for where the product can be found
photos of the product (in high resolution less than 1 MB) and – where possible – of the community that grows/makes the product
translated into the language of country
You can see an example of these new elements to the website here.
The Hunter Valley has as much to lose as any other area when it comes to food and food culture. That is why Slow Food Hunter Valley is joining the international race to list 10,000 foods at risk of extinction and also take action to save our planet's biodiversity.
Register an item
So if you know of local foods, native foods or species that are at risk, please:

register them on the international site
AND send us an email and tell us about what you have listed.
Participate in the Ark of Taste
If you are doing any work – even on the smallest scale – to save the biodiversity of our planet, we consider that you are "Living n the Ark" and we would love to hear from you. We may even do a story on you (see Living in the Ark).
Examples of Australia's great diversity
We regularly bring a new plant to this page to showcase Australia's great diversity. Today it is a our desert raisin.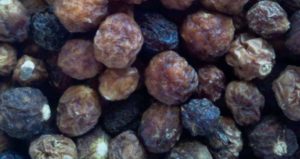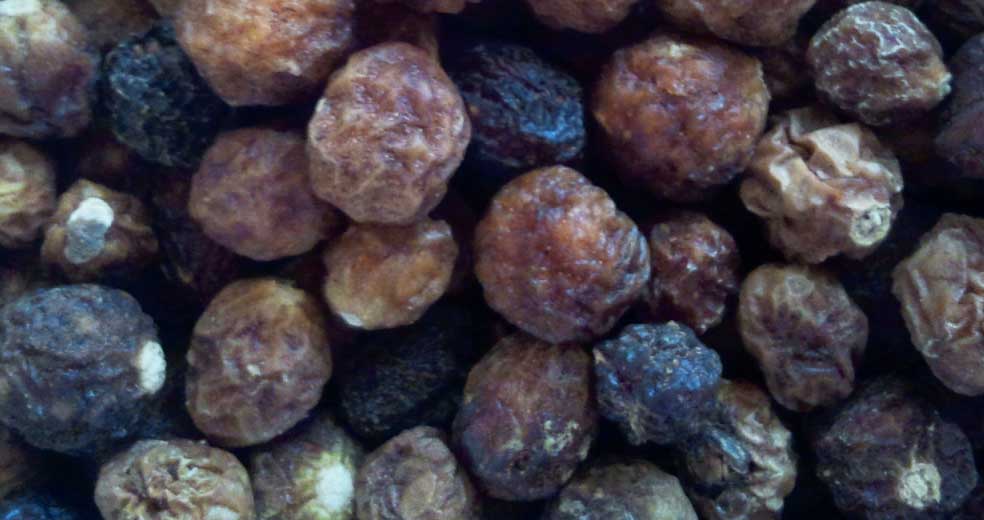 The desert raisin, when ripe, looks like a small green tomato. These fruit ripen between July and August. If left on the bush the desert raisin will dry and eventually resemble dried raisins (see image).
The fruit grows on a small plant (approximately 30cm in height) with grey to bronze leaves. The bush produces attractive mauve/blue flowers. It grows naturally through the central deserts from Tennant Creek in the Northern Territory to Marla in South Australia.
The plant is part of the tomato family (which includes potatoes and capsicums). While there are over 100 species of Wild Tomatoes in Australia, only six are known to be edible – Kutjera (Desert Raisins) are the most well known and certainly the most consumed species of the "bush tomatoes".
Ark of Taste at a national level
The Ark of Taste is an international initiative with a local focus. So how do you get from local biodiversity to international Ark? Easy! By becoming part of a larger network (which is exactly what the Ark of Taste is all about). At Slow Food Hunter Valley our goal is to focus on ensuring, wherever possible, our local biodiversity. Through Slow Food's Ark of Taste network we can then wok with others to form a regional network. From here we can expand to a national network (see Slow Food in Australia).
Ark of Taste at an international level
Australia may be an island but it is not alone in its need to save its biodiversity. The Ark of Taste allows us to become part of a regional, national and – ultimately – an international network. Together we can help save the planet's biodiversity. See how the Ark of Taste is saving biodiversity at an international level.