From October 17th to November 7th!
Transporting food is a big contributor to climate change. Slow Food Hunter Valley is challenging our members and friends to think about how far the food we eat everyday has travelled to get to our dinner tables. We can all make a difference by supporting our local producers, developing our food sovereignty, and reducing our carbon emissions.
The campaign challenge supports the aim of Slow Food International to increase the profile of the COP26 Conference in Glasgow and pressure the conference to commit to the actions we need to save the planet from ecological collapse. Please Sign the Slow Food Climate Action Declaration.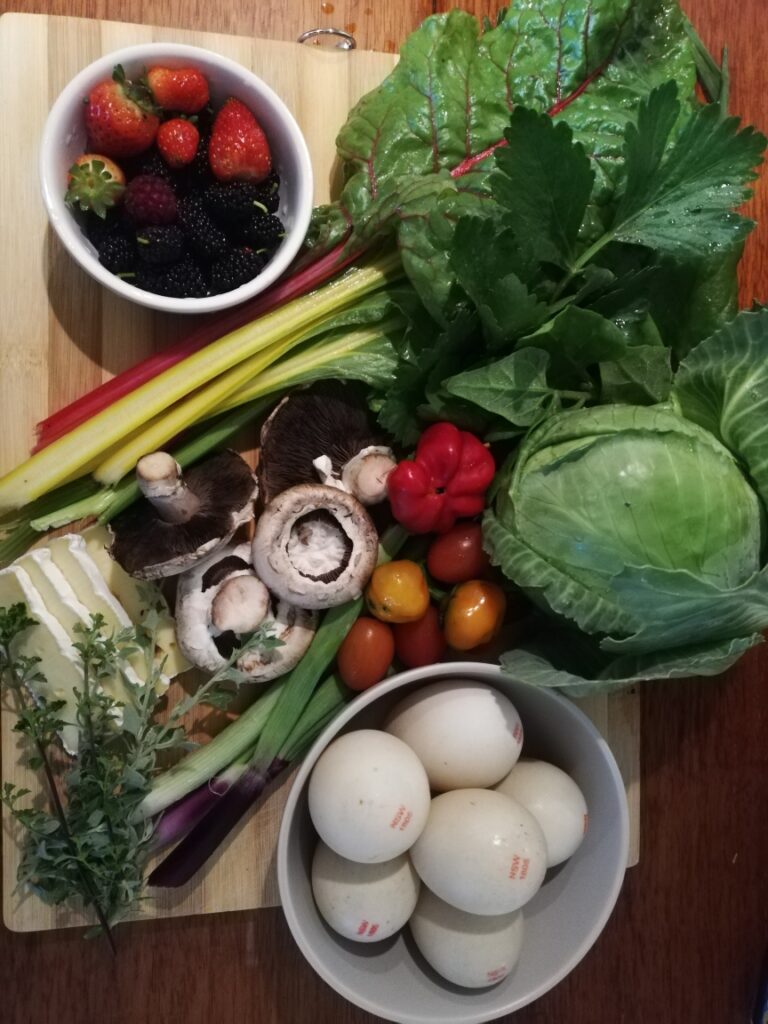 Here's the Challenge
Aim to use at least one local ingredient at each meal from October 18 until November 7 and work towards making a complete dish using as many local ingredients as you can.
Shop for locally grown ingredients to see how low you can get those food kilometres – by going to the Slow Food Earth Market Maitland on October 21st and November 4th. Find the best local produce and feel free to shop with a range of other local producers as well. Don't forget to see what's in your own backyard and neighbourhood!
Calculate the distance from the garden or farm to your table for each ingredient and get a grand total for that dish.
Enter your best meals in one or more of the categories below. All you need to do is take a photo and list the ingredients with their kilometres. Then send the image, the name of the dish (have some fun) and the ingredients/kilometre information to slowfoodhuntervalley@gmail.com. Don't forget to tell us your name!
All entries must be received by Saturday, November 6th (5pm) at slowfoodhuntervalley@gmail.com.
One entrant in each category will win a home delivered meal for four people created from local produce.
Here are the three categories in the Farm to Plate Challenge:
Omelette meal.
Most creative use of local ingredients in a dish.
Dish with the least food kilometres (great for those with a veggie garden).
And Here's the Prize(s)
Three lucky people will win a meal-for-four cooked using local ingredients and delivered to the winners! It'll be delicious, nutritious and great for the environment!