A word from our leader.
Season's greetings to you all! To our volunteers, to my peers on the Executive Committee, to those who work tirelessly behind the scenes, to those who raise their hand and help when asked, to local businesses, to those on Council who assisted, I would like to thank you all for your efforts in 2020.
With another year under our belt we can truly look back and say "WHAT A RIDE"! Despite the COVID issues, Amorelle and her staff at the Reader's Cafe managed to keep the community kitchen initiative going during COVID lockdown, using produce donated by our local Earth Market farmers. We worked with Council and managed to reopen our Earth Market after only two cancelled markets. We have had small field trips, helped create a native garden at the East Maitland Girl Guides Hall, worked with community groups, Council and the local press to ensure our work remains relevant and effective.
Thank You to our Volunteers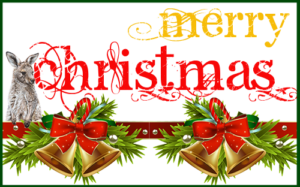 It is through our volunteers that we can continue our efforts to look after the health of our community and our planet. These efforts allow us to nurture and build a more sustainable food system in the Lower Hunter. Through initiatives such as the Earth Market and community kitchen, through our community engagement and education programs and by advocating for "good, clean and fair food" we have made a difference.
A Special Terra Madre Event for Members
One of the benefits of membership of Slow Food this year was an invitation to our yearly Terra Madre Day celebration event. Terra Madre Day is a major Slow Food event, celebrating local food on a global scale. Every December 10th thousands of people around the world organize celebrations of good, clean and fair food. Terra Madre Day brings together all who share the vision of a food system that supports local economies, that respects the environment, biodiversity, taste, and tradition. A better world is possible! The six month long virtual Terra Madre is about halfway through. There are some great events and workshops that you can take in over the Christmas break -perhaps master class on pasta (48 cooking classes available) or a food talk (18 available). Click on the link and have a look. https://terramadresalonedelgusto.com/en/events/
Our Terra Madre dinner was a wonderful celebration of Lebanese inspired food made by Amorelle at the Readers Café. Amorelle took some of her inspiration from Barbara Massaad's book Mezze – A Labour of Love. Barbara is the international Slow Food Councillor for Lebanon and proceeds from the amazing dinner will go to the Lebanese Food bank – an initiative that provides some basic food for the many Lebanese who are still homeless due to the explosion at the port and the lack of resources to support them as they now face a long winter ahead (see https://www.facebook.com/Lebfoodbank).
Our seasonal meal started with a fresh tomato and cucumber salad with prawns on a zingy garlic toum. This was followed by grilled zucchini, eggplant and salad, and asparagus and broccolini. Spiced rice and succulent lamb completed the main course. Dessert was a gorgeous milk pudding with honey and pistachios, grilled nectarines and mango icecream scented with orange blossom and rose water. Just superb!
Thank you so much to Amorelle who masterminded and delivered the meal, with help from Johnny and Leon. Thanks to Ruth and Bob who provided some terrific lucky spot prizes and to everyone who came and donated a little extra money to go to the Lebanese Food Bank. What a beautiful night it was, catching up with members and enjoying each other's company. Make sure you mark our Terra Madre celebration in December 2021 as a "not be missed" event!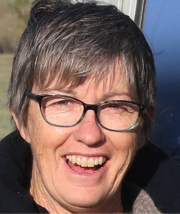 Anne Kelly